Here is a little of our story from the lady who started 'The Tent', the group from which Saltwater and Honey was formed. The tent is a safe place for women struggling with childlessness to be open and honest and support each other. We always meet around a table, share food, share laughter, share tears and talk about the messy unhealed bits in our lives that are normally deeply hidden. Look out for more 'Tent' related posts to come soon as we share more about what we do and how you could start your own tent……
I am a mum of four children. Last year I trained to be a doula. Someone who provides emotional support to a woman giving birth. I wanted to watch the miracle of life, to witness the joy and awesomeness that a new life brings. I immersed myself in the training, surrounded by all things "baby" heaven. In the midst of my baby indulgence I got a text from my friend to say she had miscarried…… again.
Something in me changed. My heart broke. I had only ever known babies as being about joy, only ever known a pregnancy seen through to completion. Yet there were people around me hurting in silence as their dreams were once again shattered. I saw their raw emotion and witnessed their pain and watched them try to face the world like everything was normal,
but it wasn't.
God placed this on my heart and I knew there was no going back. I cringed at every smug or ridiculously insensitive comment that had passed my lips. I cried at my ignorance and my blindness and I made a pact with God that weak as I am, I would somehow try to help.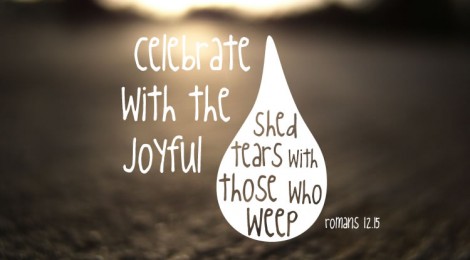 The Tent has been an incredibly humbling privilege. There are no glib words to make it all better when someone loses a baby. There is no answer or quick fix. There is rawness, emotion, honesty and deep, deep pain. The tent is a space to be, just as you are. No pressure, no expectations and certainly no answers. We don't have solutions or knowledge or experience, but we will 100 % love you and support you and journey with you through this really shitty time.
God has taught me that when people are suffering, you don't tiptoe around or avoid them, you confess to not having a clue what to do, and you barge in and love them. Don't talk about them with others, don't offer them pitying looks but talk about the weather – talk to THEM! Believe me, they don't need to be worrying about you in all of this and how you are being affected, they just need to be held closely and loved.
The tent is not a miserable place. We don't sit immersed in misery and negativity. Yes, we cry.. a lot, but we also eat.. a lot! And laugh, man, do we laugh.. a lot! I have never left a tent meeting feeling drained or miserable or depressed. Instead I have been humbled by the openness and honesty of these strong and incredible women and blown away by their ability to hold onto hope.
Parenting is big in our society. And so is childlessness. Let's not ignore it because it doesn't affect us. Let's not wait for the right words or leave it to someone else, let's be aware of those who are isolated and suffering, and just maybe take a risk and barge in and love them!
Rejoice with those who rejoice, weep with those who weep. Romans 12:15